Monday, June 23, 2008
Here is a taste for now!!!
Posted by

Dream of Scrappin'
at 10:03 AM
1 comment:
Links to this post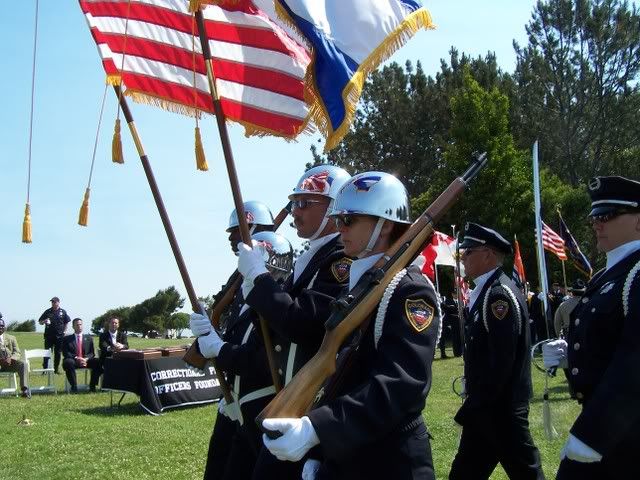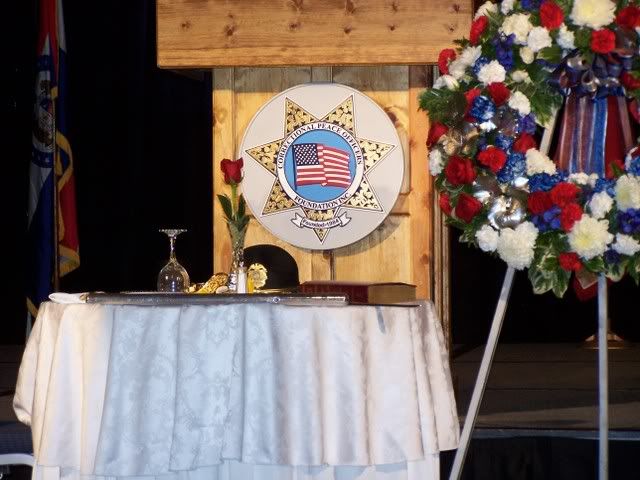 Shawn and I went to San Francisco to be part of the Correctional Peace Officer's Foundation Project 2000 XIX. This annual weekend is set aside each year to honor correctional professionals who have been killed or died while in the line of duty. This awesome organization also honors fallen correctional professionals (CP's) who have died while supporting our current wars. As if those aren't amazing enough CP's who are assulted or are experiencing various catastraphic events in their lives are also helped and honored. There are training symposiums, gatherings, meals, bonding and healing (hopefully). One thing for sure is this is a huge extended family...Shawn and I are proud and honored to say that our friend base if not our family base has grown...tremendously...while at Project we were asked to assist escorting the family of Sgt. Stephen Anderson from the Utah Department of Corrections. Millie Anderson, Steve's wife is the most amazing woman. She is graceful and sweet, friendly and funny. We so enjoyed her company as well as the company of her son Shawn and his wife Jackie and Millie's daughter Michelle and her husband Ted. Being with this family for Project made it much more special and powerful than I already knew it would be. I will likely come back and post additional comments from this weekend, but for now I will let this little bit and the pictures speak for themselves.
Posted by

Dream of Scrappin'
at 9:20 AM
No comments:
Links to this post

Wednesday, June 4, 2008
I have now completed both phase 1 and phase 2 of the Captain's test I have been taking since April 30th and studying for much longer. I am pleased to announce that I have passed...although not at well as Iwould have hoped. I scored an 86 which places me 31st statewide. I have no idea where that places me at my complex as they only give statewide results not geographic. I only listed myself eligible for Buena Vista. I know the other person who passed from BV is ranked 17th but there might not be anyone between he and I so I could potentially get an interview since they do the top 3 geographically. That being said...there are not any positions in BV right now either so the list could whittle down some before we have an opening. There are some potentials but there has to be some movement first. I am just glad it is all over and the experience was cool. I love what I am doing right now, so I am good either way and there is always next year as this list will only be good for a year~and I have 18 left before I can retire...so I have lots of options! Thank you to everyone who prayed for me and sent good thoughts through this process.

I probably won't be getting any scrapping done until the SWARM June 20-23. I take over Duty Officer Thursday at noon so I will be on call 24/7 until I leave for San Francisco on the morning of the 12th. I actually am supposed to still be DO on the 12th but my partner is going to cover for me! Whoo hoo! Shawn and I will return very early in the morning on the 16th and I am taking that day off too. Then it's just 3 work days until the SWARM, so I likely will get nada, zero, ziltch done! Oh well, 4 days of scrapping coming up. I can't wait!

TTFN!
Posted by

Dream of Scrappin'
at 4:29 AM
No comments:
Links to this post