Here are a couple of pictures of the kids for Halloween. They went Trick or Treating downtown with their Auntie and then Daddy and I took them in town. We fininished it up by a dinner at Jan's!
My Shelby must be growing out of Halloween since she ended up in a bathrobe and her jammies...the first step to stopping dress up!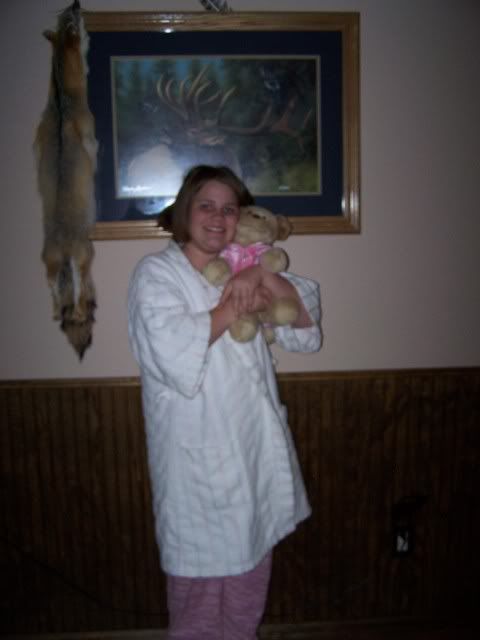 Hunter was Boba Fett this year for Halloween. I have heard of nothing but Star Wars for weeks since he got this costume! LOL!