Hunter playing in the snow this winter at the Rocky Mountain High Adventure Boy Scout Camp. He was playing alone and obviously having the time of his life. The graphics are from Graphically Speaking and I ran the bottom one through the cuttlebug with Swiss Dots.
This LO was done using Jubilee and part of an oval from George. I copied the Hyatt image & think I came pretty close.
Graphically Speaking for the tags on this one.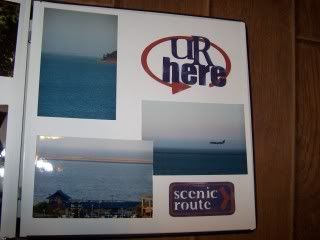 A couple of really simple LO's. Patterened paper, postcards and stamping