I went to a crop in town this weekend and Lesley came up to crop with us! I had so much fun and actually completed 20 pages. It is the first time in a long time that I was relaxed enough to actually get some scrapping done at a crop! Here are most of them. There are a few that I cannot post since I don't have a clue if the people in them would want their picts on the net or not.
Sweet Shelby going for her dreams!
Honor Guards at CPO Foundation Project Memorial
Sea World Smiles
Zoo Smiles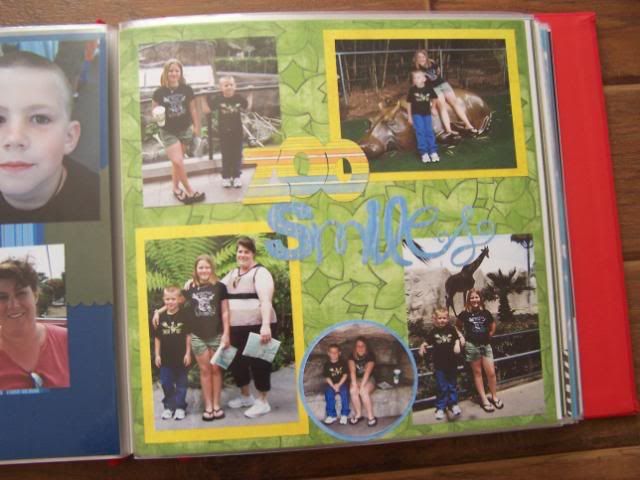 Hippos!
Polar bears and kids...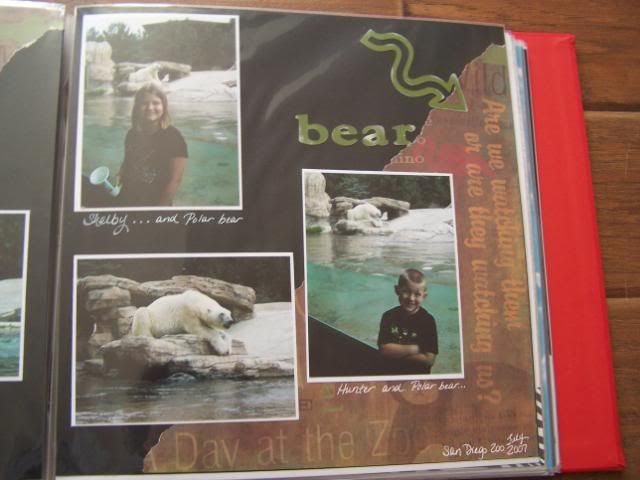 Next 2, Panda Bears at the San Diego Zoo!!!
St. George, Utah...we love this town...even with the fire!
Milford Flat fire in Utah
Beautiful views in Utah
Hunter and Shelby with Hunter's "I Can Handle That" quote. He says that whenever we are traveling and he askes how much longer...
My ode to Colorado! I love this state!