All 5 inchies together~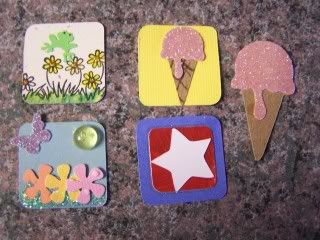 Larger (1" ice cream cone) this was my "mistake" that those in the swap will benefit from. I did forget to stamp the cone...oh well! :)
Indie Art Ice Cream cone. Ice Cream done with Dazzling Diamonds. Cone stamped. Tiny little bugger! HA!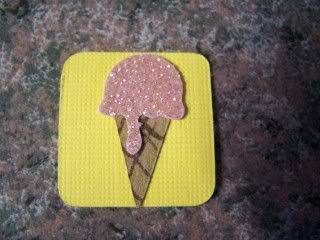 Layered Cricut cuts. The red is actually painted. This one doesn't show the streaks well but you can see the distressing IRL. Outlined in glitter pen.
Flowers and butterflies are a punch and the flowers are on green stickles. Skittle used for the sun.
My favorite inchie...stamped & the flowers colored by hand and stickled in the middle. Little frog is a punch.