Here are some Cricut cuts that I made recently. This is a rose from one of the Princess carts. I used the glitter pen on the rose and in real life it looks really pretty.
This is a close up of a snowflake that I attached to a letter using Design Studio. I used Liquid Applique and glitter on this and it looks really cool! The entire word is the next picture.
The whole word...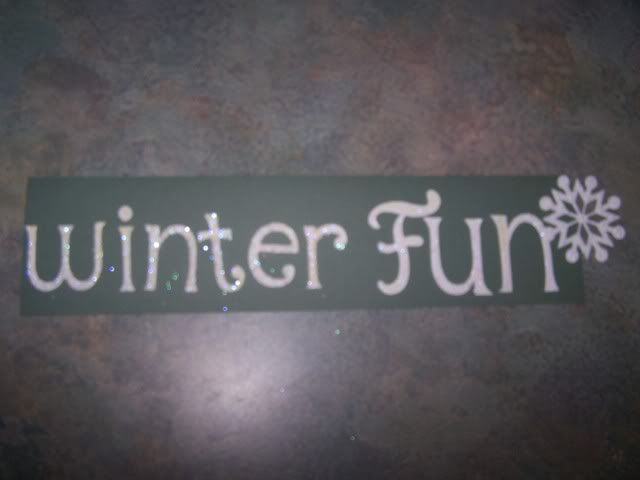 This owl was done using Animal Kingdom and I just love how he came out. I used a white pen on the eyes and lots of pen strokes as accents.
Those are my fun cuts for now. Not much else going on. I came home early from work to sit with Hunter who has very swollen glands right now and has been diagnosed with an ear infection. I am a terrible mommy since he has been complaining for days with no other symptoms so I thought he was just trying to stay home with Shawn. Little did we know! So we cuddled all afternoon. I am hoping to play with my new Pooh carts this weekend.
Check back!